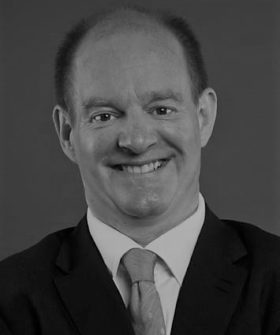 David Parratt QC (Scot)
Year of Call: 1999
Year of Silk: 2017
Email Address: david.parratt@3pb.co.uk
Telephone: 020 7583 8055
Clerk Name: David Fielder
Clerk Telephone: 020 7583 8055
Clerk Email: david.fielder@3pb.co.uk

Construction and engineering
David Parratt QC (Scot) has a considerable practice as an advocate and arbitrator in construction & engineering claims and energy disputes (including oil/gas upstream claims).
He has acquired a huge amount of experience in arbitration, as Counsel in both international and domestic arbitrations (Scottish and English seats) and under various institutional rules (ICC; LCIA; LMAA; ADCAAC).
David is a member of the ICC, the LCIA, the CIArb (Scottish Branch) Panel of Arbitrators, the Hong Kong Arbitration Panel (HKIAC), member of the Asian International Arbitration Panel (AIAC), the Cairo Arbitration Panel (CRCICA), the WIPO Panel (Geneva), the Dubai International Arbitration Centre List (DIAC), the CIArb London President's Panel and the Juris Roster of International Arbitrators.
Please see his profile under Arbitration to see some recent and representative cases.
View Full CV
Academic qualifications
LLB (Hons) University of Aberdeen (1992)
DipLP (University of Aberdeen) (1993)
PhD (University of Edinburgh) (2004)
DipICArb (Chartered Institute of Arbitrators) (2008)
Professional qualifications & appointments
Honorary Professor of International Arbitration, School of Law, University of  Aberdeen. (January 2017-to date)
Co-Director of the Aberdeen University International Arbitration Summer School (2017 – to date)
Visiting Lecturer, International Commercial Arbitration, and Oil and Gas Dispute Resolution, University of Aberdeen (2016-17)
Honorary Senior Lecturer, International Construction Law and Arbitration, British University in Dubai (BUiD) (2010 - 15)
Honorary Research Fellow, International Dispute Resolution, School of Law, University of Dundee (2008-2015)
Honorary Lecturer, International Arbitration, Centre for Petroleum, Minerals, Law and Policy, (CEPMLP) University of Dundee (2007-10)
Professional bodies
Freeman of The Worshipful Company of Arbitrators
Fellow of the Royal Historical Society (FRHistS)
Fellow of the Society of Antiquaries of Scotland (FSAScot)
Fellow of the Society of Legal Scholars (SLS)
Member of the School of Advanced Legal Studies (FSALS)
Member of the British Institute of International and Comparative Law (BIICL)
The Honourable Society of Lincoln's Inn
The Faculty of Advocates
The Bar of Northern Ireland
The Chartered Institute of Arbitrators
TECBAR
COMBAR
The Arbitration Club (Oil & Gas Chapter)
Faculty of Advocates' Positions
Member of various Committees including: Faculty Council (2003-6; 2012-17)
Curator of the Advocates Library (2005-8)
Quality Assistance Panel Working Group(2015-7)
Quality Assurance Scheme for Advocates (2016 - present)
The Training Committee (2012-present)
Scheme for Fees Committee (2014); Board of Assessors (2012 -present)
CPD Reorganisation Committee (2016-7)
Malawi Pro Bono Group (2014); International Committee (2016-present)
Faculty Arbitration Group and Board member of the Faculty Dispute Resolution Service (FDRS) (2008-present)
Special adviser to the Personal Injury Arbitration Group (2016-present).
Director of Training and Education, with responsibility for the training of devils in written and oral advocacy and for ongoing training of members of Faculty in advocacy skills and for the Quality Assurance Assessment. (2012-2017)
Advocacy Trainer and Assessor of Advocate Assessors for the Faculty Quality
Direct Access
David Parratt QC (Scot) is qualified to accept instructions directly from members of the public and professional clients under the Direct Public Access scheme.
More Information